Fraktur Modern
A free font by Matthew Welch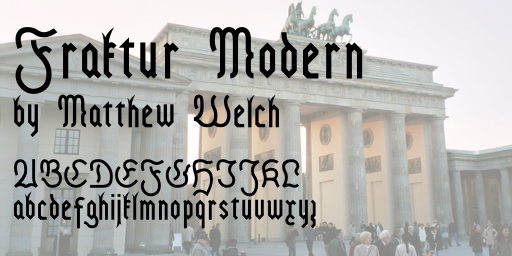 Old German fraktur letterforms done with a modern look. I tried to maintain the look of fraktur blackletter but give it a uniform stroke weight and an almost sans-serif look.
The font demos on this page don't work without javascript.
Font Samples (may not work in all browsers):
He slimed me
I want my two dollars
Demented and sad, but social
What is the air speed velocity of an unladen swallow?