Hit the Road
A free font by Matthew Welch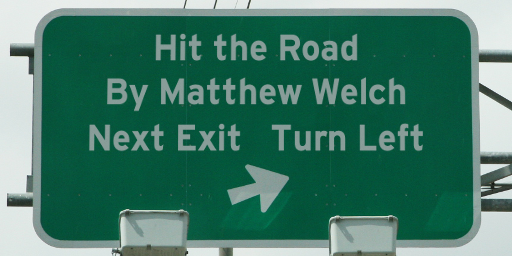 This font is based on the lettering on the signs of our nation's Interstate Highway System. Well, my nation's anyway. Unless you also live in the United States, in which case, yes, our nation's. Interestingly, this lettering is being replaced on highway signage by a newer font designed for readability in bad weather, while at the same time enjoying quite a surge in popularity in design work.
The font demos on this page don't work without javascript.
Font Samples (may not work in all browsers):
Save Ferris
Wax on, wax off
I'm a loner, Dottie, a rebel
Dogs and cats living together, mass hysteria!