King's Gambit
A free font by Matthew Welch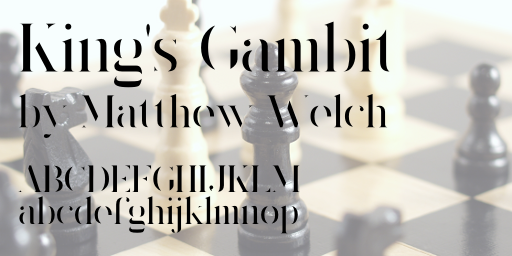 In this font I drew just the thick parts of a serifed font. Since the thick parts are all your eye actually sees when reading, this font is pretty readable despite being fairly insubstantial.
The font demos on this page don't work without javascript.
Font Samples (may not work in all browsers):
I speak jive
Wax on, wax off
We named the dog Indiana
You seem a decent fellow. I hate to kill you.